Migration News Brief for January 29, 2021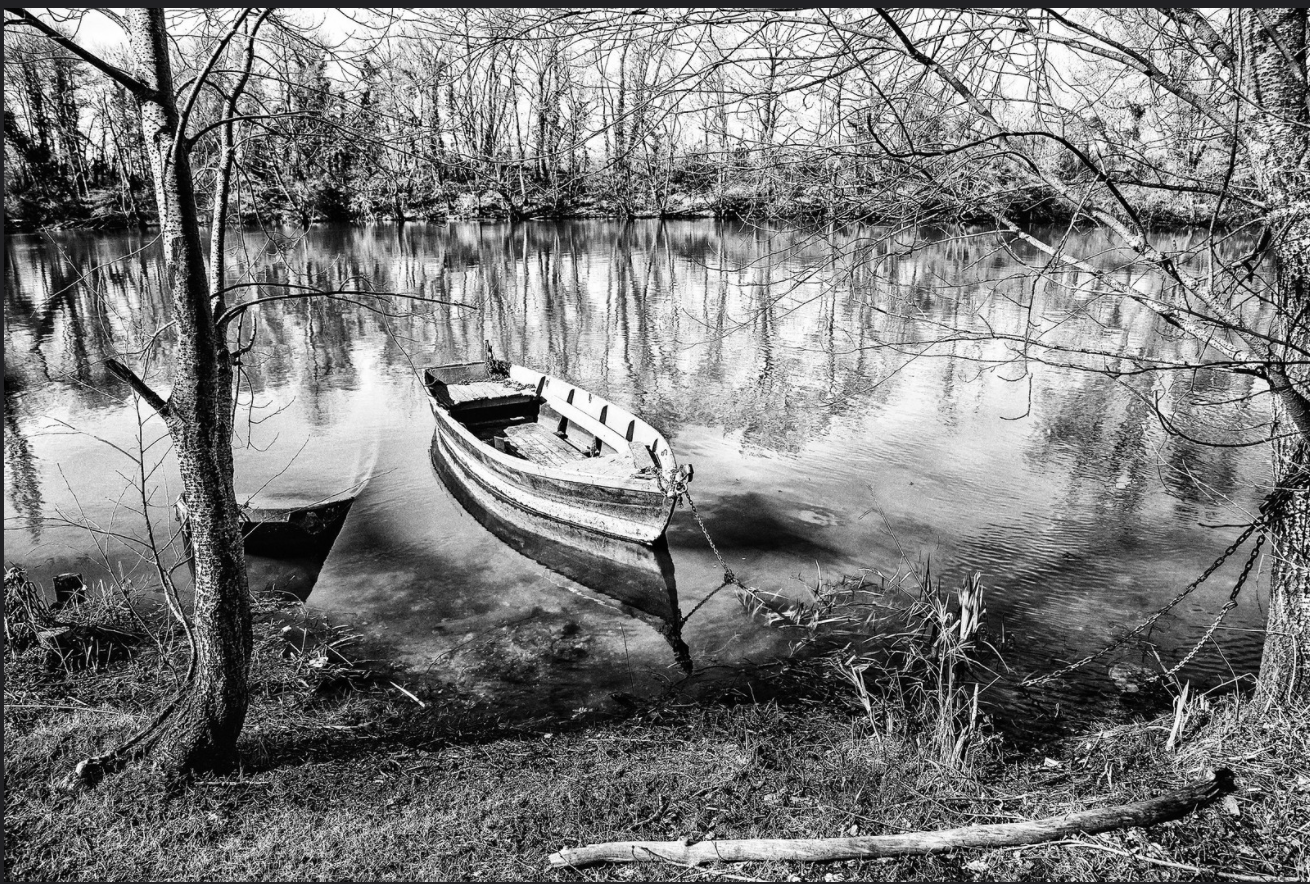 A compilation of recent top articles and reports related to issues of U.S. immigration and enforcement policy and migration from Central America and Mexico (articles in English and Spanish). Please feel free to send us recommendations or requests for upcoming news briefs: lalvarez@lawg.org.
Spotlight
New Administration, new opportunities. We're forging a new path
Lauri Alvarez & Daniella-Burgi-Palomino, Latin America Working Group, January 28, 2021
"The lives of families, men, women, and children are hanging in the balance. Let's call on President Biden to go beyond just restoring protections that the Trump Administration ended. Let's fight for a truly humane system. We're calling on President Biden to stop forcibly expelling asylum seekers at our border. To restore our asylum system we must humanely process those fleeing persecution. Sign our petition TODAY!"
COVID-19
General
Reopening schools in Latin America and the Caribbean: key points, challenges, and dilemmas to plan a safe return to in-person classes
Relief Web, January 21, 2021
"Within these decisions, UNESCO and the IDB call for investments to improve the state of school infrastructure to ensure conditions for basic sanitation and hygiene. They call for careful planning of the demand and supply of teachers for the return to classes and emphasize the urgent need to improve policies on teacher training, availability, allocation and working conditions."
With the Americas failing to control coronavirus, many hospitals are at or close to capacity, PAHO director says 
PAHO, January 19, 2021
"Vaccines for COVID-19 will help save lives and 'eventually halt the pandemic,' she said 'but we are also aware that there aren't yet enough doses to achieve a visible impact on transmission at this point in the short term. Currently, the doses available for se are very limited and will remain in short supply everywhere.'"
Liquid Gold- False COVID-19 Vaccines Emerge in Latin America
Shane Sullivan, InSight Crime, January 18, 2021
"If an organized crime group were to succeed in stealing vaccines, they could distribute false vaccines under the guise of selling the stolen doses. Given the role Mexican cartels have played in providing pandemic assistance to local communities, citizens may trust the vaccines are authentic, creating a false sense of security that could lead to greater community spread."
United States
Immigrants lacked soap as Covid spread at Ice detention centers, report finds
Amanda Holpuch, The Guardian, January 12, 2020
"Immigrants lacked access to the most basic Covid-19 prevention measures, such as soap for hand-washing, and were retaliated against for raising safety concerns as the pandemic spread through detention facilities last year, according to a new report on the grim conditions at US Immigration and Customs Enforcement (Ice) facilities. Ice, which oversees immigration detention, created unacceptable health risks and violated constitutional and human rights during the pandemic, said researchers from Physicians for Human Rights (PHR) and Harvard Medical School, who interviewed 50 former detainees for the report."
Honduras
Honduras acumula 132, 412 casos y 3,344 decesos por COVID-19 
Proceso Digital, 15 de enero de 2021
"Se confirmó los fallecimientos de nueve personas: Siete en el municipio del Distrito Central y dos en la ciudad de San Pedro Sula. Además, Sinager informó de la recuperación de 93 personas, 88 correspondientes al 2020, y cinco pertenecientes al 2021. En ese sentido, el total de recuperados durante la pandemia ascendió a 60 mil 056 personas".
Mexico
Mexico posts new daily highs for pandemic cases and deaths
ABC News, January 21, 2021
"The recent surge in cases has swamped hospitals. Mexico City is the country's epicenter of the pandemic, and its hospitals are at 89% capacity, while nationwide 61% of hospital beds are filled. The difficulty in finding space in hospitals has led many families to try to treat their relatives at home, which has created spot shortages of oxygen and tanks. That has been accompanied by a jump in prices as well as an uptick in thefts targeting oxygen tanks."
Mexico: Border Travel restrictions extended yet again, now in place through Feb. 21
Fernie Ortiz, Fox 5, January 11, 2020
"'Due to the development of the spread of COVID-19 and because various states are in the orange (threat level), Mexico proposed to the United States the extension, for one more month, of the restrictions of non-essential land traffic at its common border,' the Mexican Foreign Ministry said Monday evening on its official twitter account."
U.S. Enforcement
Biden to Announce Broad Plan to Reverse Trump Immigration Policies
Michael Shear, New York Times, January 27, 2021
"Mr. Miller in an interview on his last full day in the White House, predicted that Mr. Biden's immigration proposal will ignite a tremendous political clash in Congress that will backfire on the new president. 'A big push for a massive immigration bill in the middle of a pandemic, will incite a lot of passion,' Mr. Miller said. 'That is the fuel that can lead to a big midterm shellacking.'"
Why Gender-Based Violence is Unequivocally Grounds for Asylum Protection (OPINION)
Latino Rebels, January 25, 2021
"Women who take these perilous journeys to claim asylum are usually from countries in Central America where governments are unable or unwilling to help them gain safety from their abusers. In El Salvador alone, reports of gender-based violence have increased 70% during the COVID-19 pandemic. Even more shocking, data from 2017 showed that 67% of women in El Salvador have experienced gender-based violence, but only 6% tell their stories to seek justice in their country. One explanation is that women are hesitant to tell someone about their abuse because abusers work with gangs in control of the local police and judicial system or their countries have. As a result, many women think sharing their stories and seeking protection from authorities in their country is useless."
Why Biden's 'Virtual' Border Could be Worse Than Trump's Wall 
Felipe de la Hoz, The Nation, January 22, 2021
"Many Democrats have embraced aerial drones, infrared cameras, motion sensors, radar, facial recognition, and artificial intelligence as more humane ways to reach the shared, if somewhat amorphous, goal of border security. 'It has been easy for politicians to point to border security technology as a fallback option if they just don't have the idea of physical barriers,' said Jessica Bolter, associate policy analyst at the Migration Policy Institute. These implements have the veneer of scientific impartiality and rarely produce contentious imagery, which makes them both palatable to a broadly apathetic public and insidiously dangerous."
"Le dimos el voto, ahora que cumpla con lo prometido": activistas de minorías dicen que no bajaran la guardia sobre la agenda migratoria de Biden
Milli Legrain, Telemundo, 21 de enero de 2021
"Ambos grupos de activistas, negros y latinos, reunidos en Washington este día entendieron que la democracia no acaba en las urnas. Eso también lo saben muy bien las organizaciones no gubernamentales (ONG) que luchan todos los días por los derechos de los inmigrantes. Los representantes de algunas ONG expresaron una sensación de ;alivio' después de cuatro años de ataques antiinmigrantes por parte del ya expresidente Donald Trump. También ven con optimismo la propuesta de ley del equipo de Biden para regularizar a los 11 millones de indocumentados en el país."
Biden is already rolling back Trump's immigration legacy 
Nicole Narea, Vox, January 20, 2021
"There's a large human impact in rescinding those policies. About 41,000 people have been denied visas as a result of the travel ban. Almost 700,000 currently benefit from DACA. Those actions mark the beginning of a transition toward what Biden promises will be a more welcoming era for immigrants in the U.S. But Wednesday's actions are, in some ways, the easy part. From here on out, the real work of undoing Trump's complex web of regulations and policy changes begins, presenting an early test of Biden's commitment to prioritizing immigration."
Trump administration to deport man to Haiti who has never been there
Julian Borger, The Guardian, January 18, 2021
"'My brother has never even been to Haiti,' she said. 'He has the bare minimum of the language, he doesn't know the culture, he doesn't know anyone there. So my brother cannot go there.''Neomie Pierrilus supplied copies of emails last year from the then Haitian ambassador, Hervé Denis, confirming that her brother was not a Haitian citizen. Nor did Paul's birth in Saint Martin confer french citizenship, making him stateless.
Judge Blocks Trump's Attempt to Gut LGBTQ+ Asylum Claims Before Leaving Office
Nico Lang, Them, January 11, 2021
"One of the factors that made the policy so objectionable to LGBTQ+ activists, who widely referred to it as the 'death to asylum' rule, was that it would change the very foundation on which asylum claims are made. Currently, applicants must show a 'credible fear of persecution or torture' if they were to be returned to their country of origin, but the Trump administration guidelines would have raised the bar significantly by mandating that they prove that they would endure 'a severe level of harm' if they did not remain in the U.S."
Biden Must Remove Border Patrol from Border Communities to Restore Civil Rights and Liberties 
Shaw Drake, ACLU, December 9, 2020
"Surveillance technology, justified as a means of border security, frequently spreads across border communities, degrading privacy rights of all residents. A recent study found 230 instances of local law enforcement using advanced technologies in border communities. CBP also operates an air force of drones, planes, and helicopters equivalent to Brazil's entire combat air force, yet drones are responsible for only 0.5 percent of border apprehensions. The drones are more often loaned to other law enforcement agencies, including during recent protests over the killing of George Floyd. CBP must abandon its use of drones."
Mexican Enforcement
In The Mouth Of The Wolf
Julieta Martinelli, Latino USA, January 26, 2021
"In this episode of Latino USA, Maria Hinojosa talks to Alicia and Gretchen about their findings, including some surprising discoveries, and why it is so important for the voices of Mexican researchers—living where U.S. policies are actually playing out—to be heard as President Biden takes office."
19 burned bodies found near Mexico-US border town 
Alfredo Peña, Washington Post, January 24, 2021
"The Foreign Affairs Ministry said in a statement that Guatemala's embassy in Mexico and consulate in Monterrey were communicating with state and federal authorities 'to determine if among the victims is any person of Guatemalan nationality.' It said they had activated consular aid protocols. Camargo is a major smuggling transit point for drugs and migrants."
Mexican president hails Biden agenda, celebrates migration plan 
Reuters, January 21, 2020
"Mexican President Andres Manuel Lopez Obrador on Thursday hailed the agenda set out by his new U.S. counterpart Joe Biden, offering support for his plans to combat the coronavirus pandemic, lift the economy and to enact migration reform."
A new migrant wave pleads answer in Mexico 
Reuters, Yahoo, January 10, 2021
"Mexico's national guard is deployed in full riot gear. Guatemala and Honduras have now announced they're deploying their own troops, after news surfaced that new caravans of migrants are forming in Central America with the eventual goal of reaching the United States. 'We just want them to give us an answer,' this woman says, who is originally from Cuba. "We just want answers, without excuses." This man, also from Cuba, says 'Nobody will leave until we get some answers, to see what happens to us.'
Migrant caravan: Mexico presses US to reform immigration policies
BBC News, January 19, 2021
"Mexican President Andres Manuel Lopez Obrador has urged the US to make major reforms to its immigration policy as thousands of migrants were blocked by police in neighbouring Guatemala. Mr Lopez Obrador said he was hopeful that President-elect Joe Biden would agree to work with Mexico and other countries on this issue."
Root Causes
Women Bear the Invisible wounds of Economic Violence
María Luz Nóchez, El Faro, 27 de enero de 2021
"By removing her from her place of residence, which was also her workplace, Sonia's husband was committing economic and patrimonial violence against her. For years, the understanding of violence against women has been oversimplified to mean physical and sexual violence. Speaking about psychological and emotional violence was considered an exaggeration and anyone who mentioned those forms was accused of being 'delicate.' Symbolic violence was considered an invention, and economic and patrimonial violence the invisible inheritance handed down from generation to generation. In a predominantly macho country like El Salvador, these practices are normalized and disguised as conflicts between couples."
Guatemalan families mourn death of children as hunger spreads
Sofia Menchu, Reuters, January 15, 2021
"The situation in La Palmilla is a stark example of the depth of the crisis in Central America, where governments are hoping for a rapid restoration of U.S. aid under incoming president Joe Biden to stem a new migration wave.The second of three children, Yesmin had a history of acute malnutrition, which causes rapid weight-loss and wasting, and for which she was hospitalized several times over the past year."
The 'spiralling crisis' pushing Hondurans to flee north 
Sandra Cuffe, Al Jazeera, January 26, 2021
"Lucia Andino stood by the side of the road, watching the nearby movements of Guatemalan military police in riot gear. 'I guess we are going back to living under a bridge,' she said matter-of-factly, as she waited for a bus to take her back to Honduras. Andino was among an estimated 7,500 migrants and asylum seekers, the vast majority Honduran, who set out together in mid-January for Mexico and the United States. Roughly two-thirds have since been sent back from Guatemala.
For members of a migrant caravan, Biden's immigration plan means little right now
Sandra Cuffe, Los Angeles Times, January 23, 2021
"'Pouring aid into corrupt, predatory governments and abusive security forces is not the answer,' said Lisa Haugaard, co-director of the Latin America Working Group, a human rights organization based in Washington, in a statement. 'Nor is the answer just promoting private investment.'"
After caravan blocked, Honduran migrants turn anger on president
Gustavo Palencia & Lizbeth Diaz, Reuters, January 21, 2021
"Like other returned migrants, Portillo's despair quickly turned to anger. He plans to join a march on the capital Tegucigalpa on Friday – only one week after he tried to flee his shattered country. 'We're going to oust this narco-dictator,' he said. 'I already have my group ready.' The Honduran government did not respond to requests for comment. Hernandez has said the accusations against him come from traffickers angry at his government's crackdown on criminal networks."
Honduras lawmakers seek to lock in ban on abortion for ever 
Jeff Ernst, The Guardian, January 21, 2021
"'It's a shield to stop the green wave,' said Cristina Alvarado, a representative of the Women's Movement for Peace. 'In Honduras there is an absolute violation of the reproductive rights of women and girls.' Honduras is one of four countries in Latin America that prohibits abortion under any circumstance, and the only one to also prohibit emergency contraceptives, even in the case of rape."
El cambio de huésped de la Casa Blanca pone en aprietos a Bukele
Gabriela Villaroel, Gato Encerrado, 20 de enero de 2021
"Diputados de la Asamblea Legislativa de El Salvador y analistas internacionales compararon esta demostración de poder trumpista con la toma del parlamento salvadoreño por parte del presidente Nayib Bukele, el 9 de febrero de 2020. Con el agravante de que, en esa ocasión, fue el mismo Bukele quien irrumpió junto a la Fuerza Armada y usurpó el asiento del presidente del congreso salvadoreño, Mario Ponce".
Honduras y la ONU aperturan oficina anticorrupción
La Prensa, 20 de enero de 2021
"'La cooperación estratégica con la UNODC responde a la visión del presidente Hernandez de promover e implementar políticas y acciones para el fortalecimiento institucional de manera sostenible a través del desarrollo de capacidades a las instituciones nacionales a mediano y largo plazo para su fortalecimiento y consolidación, a fin de que puedan realizar sus respectivos mandatos', dijo Matamoros".
Dudas y expectativas rodean anuncio de nuevas políticas migratorias en gobierno de Biden 
Radio Progreso, 20 de enero de 2021
"Yolanda González cree que en los próximos días se comenzará a ver que el gobierno de Biden revierta algunas órdenes ejecutivas, pero tardaremos en ver cuál será verdaderamente su política migratoria y cómo se concretará en la situación de los miles de centroamericanos y centroamericanas".
Salvadoran archbishop refuses to open records on El Mozote Massacre 
Rhina Guidos, National Catholic Reporter, January 19, 2021
"San Salvador Archbishop José Escobar Alas was heavily criticized for his decision to block access to documents the archdiocese has on the 1981 massacre of El Mozote, where 800 to 1,200 Salvadoran civilians, including many children, were slaughtered by government forces. 'We can't just open the doors to anyone who wants to inspect, to take whatever information they want,' the archbishop said. But the 'anyone' who wants to see the church documents is a judge armed with a warrant."
Letter from Academia Scolds Bukele for Depicting Peace Accords as a 'Farce' 
María Luz Nóchez, El Faro, 19 de enero de 2021
"Their letter outlines eight of the Accords' most significant accomplishments, including a reliable electoral system, free press, access to information, and the effective separation of powers. The ongoing impunity benefiting those who committed crimes during the war, they remind him, 'conveys an extremely harmful message to a society that should aspire to the consolidation of the rule of law.'"
U.S.-bound caravan thwarted in Guatemala as pressure against migrants continues 
Kevin Sieff, The Washington Post, January 19, 2021
"Some in the caravan were aware that President-elect Joe Biden was days away from taking office in Washington and were hopeful that he would make it easier for migrants to enter the United States. But others were oblivious to the political context. For most, it was their own plight — poverty, security threats, the pair of hurricanes that devastated the Central American nation — that compelled them to join the caravan."
Guatemala Forces Use Tear Gas and Sticks to Stop Migrant Caravan
Sandra Sebastian, TIME, January 18, 2021
"Some 100 migrants tried to make their way through authorities around 7:30 a.m. Sunday. The security forces beat them back and deployed tear gas. None made it through and the larger remaining contingent kept its distance during the melee. Some migrants were visibly injured by baton strikes. One man, who did not give his name, leaned against a wall near police with a bandage atop his head."
Mafia to Terrorists: How US Prosecutors Have Bent the Law to Fight MS13 
Steven Dudley, InSight Crime, January 18, 2021
"The recent decision by the US government to charge MS13's top leaders in El Salvador with terrorism is either a sign of how little they understand the gang or a sign of how well they understand their own justice system. The December 2020 indictment, which was released on January 14, said 14 leaders of the Mara Salvatrucha (MS13), most of whom are in jail in El Salvador, directed their members to commit murders in the United States, establish training camps in El Salvador, and obtain assault rifles, improvised explosive devices (IEDs) and rocket-propelled grenades to commit acts of violence in both places."
Garífunas demandan justicia, a seis meses de la desaparición forzada de sus líderes
Radio Progreso, 18 de enero de 2021
"El representante de la Ofraneh Selvin López, dice que, la impunidad reafirma ese despojo, persecución, criminalización a la que han sido sometidas las comunidades garífunas. 'El secuestro de nuestros compañeros es un claro mensaje para silenciar a las comunidades. Quieren callarnos para que no sigamos denunciando todas las injusticias que se cometen en nuestras comunidades', señala".
Primo de JOH Negocia Con Fiscalía De EE.UU. Para Declararse Culpable De Narcotráfico
Confidencial Honduras, 17 de enero de 2021
"Mauricio Hernández Pineda, primo del presidente Juan Orlando Hernández, se encuentra en negociación con la justicia estadounidense, para declararse culpable de tráfico de drogas a gran escala. Mediante una carta dirigida el día de hoy, al juez Kevin Castel, Howard Leader, abogado a cargo del caso de Mauricio Hernández Pineda, comunicó a la Corte que la defensa y la Fiscalía actualmente están en negociaciones para definir los acuerdos y condiciones para que Hernández Pineda se declare culpable."
Actions, Alerts, and Resources
"There Is A Target On Us" The Impact of Anti-Black Racism on African Migrants at Mexico's Southern Border 
S. Priya Morley et al., BAJI and IMUMI, January 2021
"This report offers specific stories that highlight resilience even in the face of racial discrimination and violence. This includes the Assembly of African Migrants, a source of safety and mutual support for people navigating the life-threatening risk in migration. In addition, this Report offers context for the journeys that test local and national commitments to human rights and international treaty obligations and which, in many cases, are quite wanting."
To Reverse Trump's Disastrous Legacy in Latin America, Here are Key Actions the Biden Administration Should Take in its First Year
WOLA, January 22, 2021
"It starts with the United States upholding basic democratic principles within its own borders. And it starts with recognizing the need to work with reformers and civil society leaders in Latin America confronting authoritarian tendencies and authoritarian leaders—that is, political actors and their allies who are seeking to hollow out institutions from the inside, close civic space, and undermine rule of law in order to cling to power."
COVID-19 In Immigration Detention
Freedom for Immigrants, January 19, 2021
"FFI continued to document extensive use of 'cohorting,' in which groups of people who are suspected of having been exposed to COVID-19 are detained together for a period of observation. In many instances, people at high risk of complications due to COVID-19 remained detained alongside the general population, and people who had tested positive for COVID-19 were detained alongside people who had not been tested or who had tested negative."
Cruelty, Coercion, and Legal Contortions: The Trump Administration's Unsafe Asylum Cooperative Agreements with Guatemala, Honduras, and El Salvador 
Democratic Staff Report for Committee on Foreign Relations, January 18, 2021
"This report examines the ACA's impact on the lives of refugees and asylum seekers, their tenuous foundation in U.S. law, and their role in U.S. foreign policy toward Central America. The Report is based on information gleaned through Committee hearings, travel to the region, rigorous oversight, of the State Department, and consultations with international organizations and human rights advocates—information learned despite the Trump administration's obstruction and efforts to hide relevant documentation."
Praying for Hand Soap and Masks 
Physicians for Human Rights, January 12, 2021
"Information reported by the interviewees uncovered significant shortcomings in ICE's response to the virus. Staff efforts to inform people about COVID-19 were limited and inconsistent. The vast majority of respondents (85 percent) first heard about COVID-19 in detention by watching the news on television, while ICE staff in some facilities attempted to downplay the significance of COVID-19 and actively prevented people from learning about the virus from the news by asking them to change the television channel."
* The Migration News Brief is a selection of relevant news articles, all of which do not necessarily reflect the viewpoint of the Latin America Working Group.
P.S. Do you know of someone who might be interested in receiving the Migrant News Brief? Tell them to email lalvarez@lawg.org